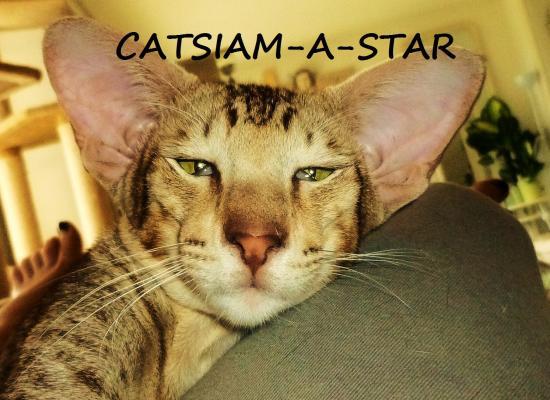 (Chat'va'd'Or Emir - chocolat spotted tabby)
Welcome to CATSIAM-A-STAR - home of the Oriental Cat !
We have Oriental & Siamese cats in many colors: Cinnamon, Chocolat (Havanna), Ebony, Blue & Lilac (also known as Lavender), all in self (unicolor), bicolor & tabby. We also have the more exotic Peterbald & Rex Cornish Cats.
We recently changed our name from "Chat'va'd'Or", so both names will be visible in our pedigrees.
Feel free to ask me for more information in English by e-mail:
or CALL +33(0)4.50.39.16.77 (France)
MOBILE +41 (0)79.200.52.49